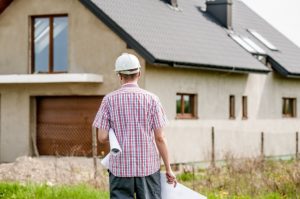 If you're a young family looking to grow and build a home that suits you, it can be somewhat confusing. Your lifestyle is completely new to you and there are a lot of factors you'll need to adapt to. For young families, building your own home is typically ideal and if you're fortunate enough to be able to, there are a few considerations that should be made while planning your home-building. Here are a few ideas you may not have thought of when planning your home-building.
The Right Neighborhood
The first step is to pick the right location. You'll need to think of a place that isn't just conveniently located, but somewhere that is safe and great for having young children. Check around the various school districts to see what your child's school prospects will be. You'll also want to look for a neighborhood that has other young families and perhaps even a park for your children to play in. Once you have the right location picked out, you can move onto planning the home-building process!
Overall Layout
You'll want to consider the various needs of your family before coming up with a layout. After all, if you spend a lot of time in your kitchen, an open floor plan makes sense so you can keep track of your children while still enjoying yourself in the kitchen. Something like a mudroom may be great if your children spend a lot of time outside. 
Thinking Storage
Anyone who has a child knows how important storage is. Between all their toys, clothes, and items like diapers, you'll need to have enough space to keep everything clutter free. Consider using built-in storage units in bedrooms or play areas as well as a number of different kinds of cabinets in kitchens and bathrooms. The more storage you have, the less wasted space you'll have.
Robin Ford can help you to build the custom home of your dreams!
With over 30 years of award-winning custom home building experience, Robin Ford and his team of expert craftsmen have earned a stellar reputation for their commitment to quality. Click here to learn more about our financing options and how we can help you find a home within your budget.
As an Indoor airPLUS Partner, ENERGY STAR® Partner, Certified Green Professional, and Maryland's only proud member of the exclusive Southern Living Custom Builder Program –Robin Ford Building and Remodeling, Inc. is equipped to build you a home that your children's children will want to own.
Call 410-239-8850 or contact us here to start experiencing The Robin Ford Difference today. You can also connect with us on Twitter, Pinterest, and LinkedIn.