Gorsuch Road and Coon Club Road, Westminster Maryland
These 5+ acre lots provide ample room for your horse or swimming pool! Please visit the Southern Living website www.southernliving.com for access to more than 800 house plans that can be purchased at a discounted rate for our homebuilding clients!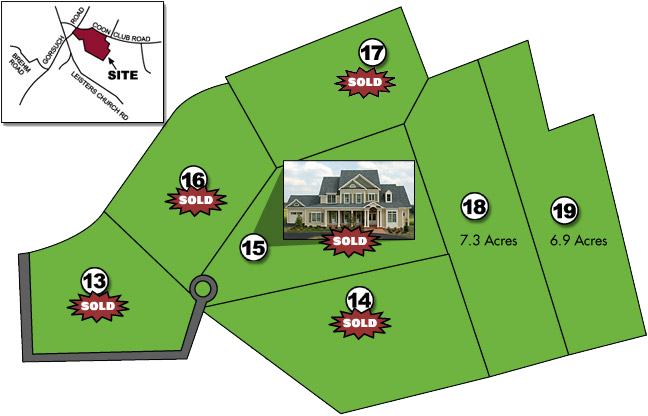 Starting in the $800,000.'s for house & lot
LOT 18
• 7.3 acres
• 5 g.p.m.
$225,000 (lot only)
LOT 19
• 6.9 acres
• 10 g.p.m.
$225,000 (lot only)