A Robin Ford custom home is more than just a beautiful design, it's engineered to create a healthy living space and meet the highest standards for energy efficiency. As part of our commitment to Green Living, Robin Ford Building and Remodeling, Inc., is a certified partner in the following programs:
Certified Green Professional

Our Certified Green Professional (CGP) accreditation affirms our commitment to incorporating green building principles into our custom homes, without increasing construction costs. This translates into lower energy costs and higher value for our clients. The designation requires 24 hours of NAHB-approved training, and additional continuing education every three years. Subjects covered in training discuss how green homes provide buyers with lower energy costs and higher value, and will include strategies for incorporating green-building principles into homes without driving up the cost of construction. The CGP designation recognizes a high degree of professional competence and requires a signed Code of Ethics.
Indoor airPLUS Partner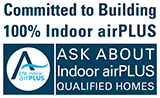 Robin Ford Building and Remodeling, Inc. partners with the U.S. Environmental Protection Agency's Indoor airPLUS Program to promote homes that provide homeowners with improved indoor air quality.
To earn the Indoor airPLUS label, a home must meet strict guidelines for reducing poor indoor air quality. Indoor airPLUS qualified homes offer homebuyers all the features they want in a new home, moisture and mold control, radon-resistant construction, pest barriers, effective heating, ventilating and air-conditioning systems, safe combustion and healthier building materials.
Energy Star Partner

We are proud to offer new homes that have earned the ENERGY STAR® label. The ENERGY STAR label means better quality, better comfort, better durability, and standards well above other homes in the market today. It also means that your new home is a better value for today and a better investment for tomorrow. An ENERGY STAR certified home has undergone a better process for inspections, testing, and verification to ensure that it meets strict requirements set by the U.S. Environmental Protection Agency (EPA).
Peace of Mind. The result of a home that's built better.
With the ENERGY STAR label on your new home, you can be confident that it will deliver. When ENERGY STAR requirements are applied to new home construction, an integrated approach to design combined with tried-and-true best building practices adds up to a durable, comfortable home with reduced utility and maintenance costs. Our ENERGY STAR certified homes have undergone more inspections and testing than typical homes to ensure that your new home was built to higher standards.
Enduring Quality. Better systems make all the difference.
Purchasing a new home is a big investment, so it's important to be sure that it's built to last. We've designed all of our new ENERGY STAR certified homes to include value-adding energy efficiency features, and a combination of materials and equipment that will deliver better performance.
Features of our ENERGY STAR qualified new homes include
Effective Insulation — Properly installed insulation that meets or exceeds national code requirements helps achieve even temperatures throughout the house while using less energy. The result is lower utility costs and a quieter, more comfortable home.
High-Performance Windows — Advanced window coatings help keep heat in during winter and out during summer. They also block damaging ultraviolet sunlight that can discolor carpets and furniture.
Tight Construction and Tight Ducts — Attention to detail by sealing all holes, cracks, and seams in ducts and construction assemblies helps eliminate drafts, moisture, dust, pests, and pollen. This improves comfort and the quality of indoor air, while lowering maintenance costs.
Water Management System — To protect roofs, walls, and foundations from moisture damage.
Energy-Efficient Heating and Cooling Equipment — More efficient and properly sized heating and cooling systems use less energy, which reduces utility bills. These systems also turn on and off less frequently, removing more humidity and providing better comfort.
Learn more about ENERGY STAR certified new homes at http://www.energystar.gov/newhomes.
Lead Safe Certified Firm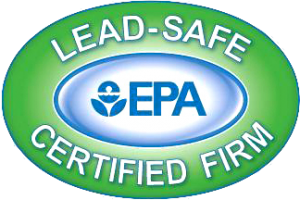 Robin Ford Building and Remodeling, Inc., is a Lead Safe Certified Firm. This designation by the U.S. Environmental Protection Agency (EPA) confirms that we have undergone training in lead-safe practices for home building, renovation, repair and painting projects.