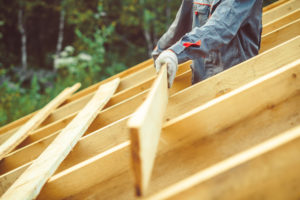 If you're building the custom home of your dreams, you must first find the perfect custom home builder. That means asking a ton of questions to be sure that you're both on the same page during the building process. Before you get too excited and invested in the building process, you want to make sure you have the right questions to ask your custom home builder. These are some of the questions we at Robin Ford Building & Remodeling, Inc. believe that every custom home owner should ask their builder before starting the project.
1. How well can you work within my budget?
Money certainly is an object for the majority of us. You've got a number in mind and want to work within that figure as best you can, so you need to be sure that your custom home builder can also work within that range. Work out a list of features and ideas you want incorporated into your design and be sure that your home builder feels comfortable working within your budget to make those dreams come true. 
2. What about order changes?
People change their minds sometimes and that can especially be true with big decisions like building a custom home. If you end up deciding to add more features, you want a builder who can update you on timeframes and pricing easily. Your custom home builder ought to be accessible and adaptable, you want someone who will have the same enthusiasm that you do and want to work with you on whatever changes you have in mind.
3. How do I get in touch with you?
Speaking of accessibility, you need to find a custom home builder that you can get in touch with. Should you email them or is calling them the best way to get in touch? These are things you'll want to know before you start working with them. If they can provide you with a schedule for when it's okay to contact them, that will make it easier to get exactly what you need.
4. Can I speak to some references?
Your home builder should have a portfolio that shows skill and flexibility, but you'll also want to speak directly to some references if you can. It's important to get an idea of how the overall experience of working with a builder is. You can't simply go off of the way their work turned out, you want to know what working with them is truly like.
Robin Ford can help you to build the custom home of your dreams!
With over 30 years of award-winning custom home building experience, Robin Ford and his team of expert craftsmen have earned a stellar reputation for their commitment to quality. Click here to learn more about our financing options and how we can help you find a home within your budget.
As an Indoor airPLUS Partner, ENERGY STAR® Partner, Certified Green Professional, and Maryland's only proud member of the exclusive Southern Living Custom Builder Program –Robin Ford Building and Remodeling, Inc. is equipped to build you a home that your children's children will want to own.
Call 410-239-8850 or contact us here to start experiencing The Robin Ford Difference today. You can also connect with us on Twitter, Pinterest, and LinkedIn.